Posted on December 8, 2013, by Nertea.
Arr guys, it's been a while! We're doing a blitz of news though, because we've had a lot of progress in the last few months. Here's three dev blog entries that talk about a lot of things!
First, Captains that talk, ships that shoot! Check out a new ship and some info about AI personalities.
New ship? Or, is it an old ship? In which Alex shows off a cool looking "old-style" EMPOL ship. This will be a lot of fun to use ingame.
A new map is shown off in New battleground! Featuring the AIAD complex in our Space Terrain news piece a while back.
I also uploaded more screenshots to IndieDB, so head on over there to check them out. We're even working on a new website! Interesting times indeed. Oh and it is that time of the year, where IndieDB does this whole Indie of the Year competition. Please consider voting for us, we'd really appreciate your support!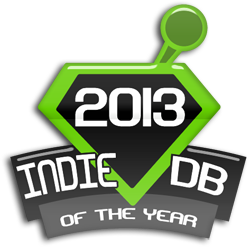 Posted on August 26, 2013, by Nertea.
For AI in the beta version, we've made many improvements from the demo. Everything is new, everything is better and you'll notice the result when playing the game. To do this, I've combined the two common approaches to AI in doing this - a finite state machine (FSM) and behaviour trees. I was explaining the system to Alex today and he suggested I write up a post on it, so I did! You can read it over at the devlog. Because it's a whole bunch o' words, I also included some nice pictures.
Posted on June 30, 2013, by Nertea.
We've just put together another blog entry - more video, continuing last week's piece. In this, Alex will talk about his work with sound effects, and I get a chance to talk about special effects and putting ships ingame. Enjoy!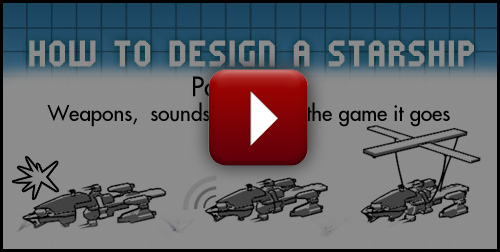 Posted on June 15, 2013, by Nertea.
It seems that I've been somewhat remiss with keeping all the various sites posted of our devlog updates. We've actually had two since the last post - one by me and another by Alex. They cover two topics that include lots of pretty pictures, particularly the Space Terrain entry. Of course, the Special Effects one isn't too shabby either... I recommend having a look at both.
For the upcoming week, stick around. I hear that Alex has some kind of spaceship design video planned, which I haven't seen yet, but have been assured that it's very cool. 
Posted on March 20, 2013, by Nertea.
It's been two weeks since we released the demo of Star Villains and Space Heroes. We're super excited by the reception so far. The demo has been downloaded about 250 times counting all mirrors, which is awesome! Thanks everyone!
We've been busily working away on the full version of Star Villains and Space Heroes, assembling the first beta release. We're going to work on a tiered release schedule - we'll have periodic updates at important points in the development cycle.
The first thing that we're going to work on is a full-featured skirmish mode. You'll be able to set up battles between two (and eventually up to four) fleets - choosing from all of the playable factions and starships. We aim to include several configurable game modes, like convoy escorts, all-out fleet battles and others.
Eventually, we'll move that skirmish mode online and introduce multiplayer. You'll be able to play versus type matches as well as work cooperatively against AI fleets.
Finally, we'll release a single-player campaign which will tell the story of the Star Villains and Space Heroes universe.
Here's a quick breakdown of what to expect as we release betas and updates: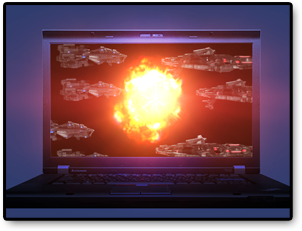 First beta: skirmish mode. Set up battles of whatever size your want, wherever you want.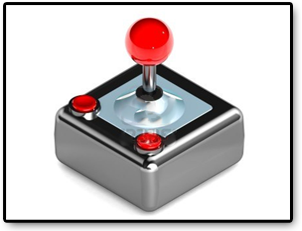 We're always working to improve and streamline controls. And look forward to a completely new fully 3D game interface!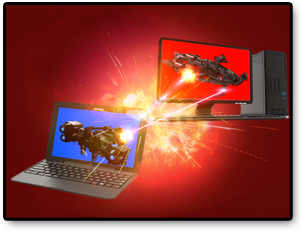 A future update will feature functioning multiplayer. We're really excited for this one!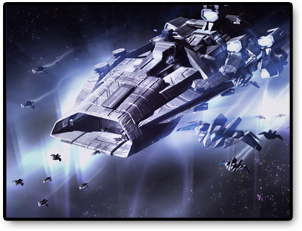 Carriers! These vessels (along with some of the larger capital ships) are the main dimension of gameplay excluded from the Demo. We've been working on it all along, but we want to make sure the experience is awesome, so look forward to fighter furballs in future versions!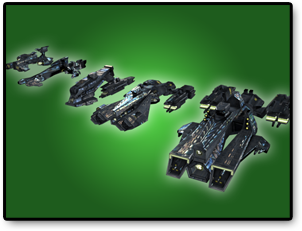 More ships! Each faction will feature about 10 unique starship frames. Ship classes will include Scouts, Frigates, Destroyers, Cruisers, Battleships, Dreadnoughts, and Carriers, all with different play styles, and variants for when you get tired of the stock weapon loadouts.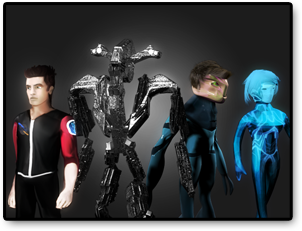 More factions! The final version of SVSH will include at least five main playable factions, each with a full space navy of capital ships.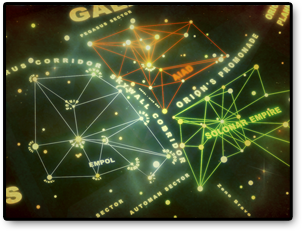 The Campaign : SVSH takes place in a big universe, and if you're a fan of space opera, you might enjoy some characters and story to motivate your epic space battles.
Let us know what you think - If you've played the demo, tell us what you thought! If you've got any thoughts, or things you'd like to see, comment here. If you didn't play the demo, you should go try it!