Posted on June 30, 2013, by Nertea.
We've just put together another blog entry - more video, continuing last week's piece. In this, Alex will talk about his work with sound effects, and I get a chance to talk about special effects and putting ships ingame. Enjoy!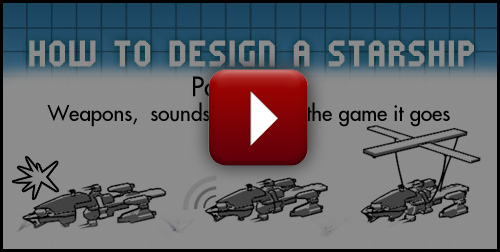 Posted on June 21, 2013, by Nertea.
Despite the fact that Calgary is flooded, we're still hard at work!
Check out the newest development blog entry - it's a video, containing an excellent narrated timelapse of Alex designing, modeling and texturing a starship. I have personally watched it 3 times, because I enjoy it so much.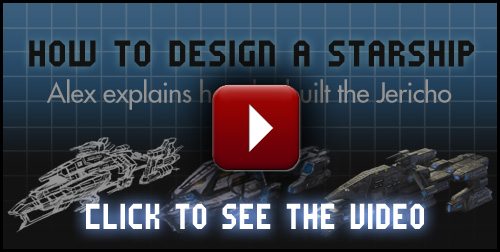 Part II will follow... soon.
Posted on March 4, 2013, by Nertea.
The demo for Star Villains and Space Heroes is here! You can download it over at IndieDB.
As we've mentioned before, the demo contains a limited preview of what we want to accomplish with the full game. 
Four missions 

Four unique playable ships from the EMPOL faction - the Sonata frigate, the Domino destroyer, the Kilo medium cruiser and the Vegas missile cruiser.

Eight various enemy starships from the AIAD and Solonar factions to blow up.
If you like the demo, tell your friends! The more people who play it, the better!
If you have any issues with installation or the game itself, please let us know in the Discussion section. I'll get a dedicated troubleshooting/bug reports forum up soon. 
Posted on February 24, 2013, by Nertea.
Here's our second faction feature - AIAD: the robot faction. 
You can check out their faction page by clicking on theAIAD logo on the Game Info page on the website or by heading over to our IDB page.
Additionally, have three more wallpapers featuring the AIAD.
We're just about done the demo - expect it within the next week or two!